Attorney Robert H. Hollencamp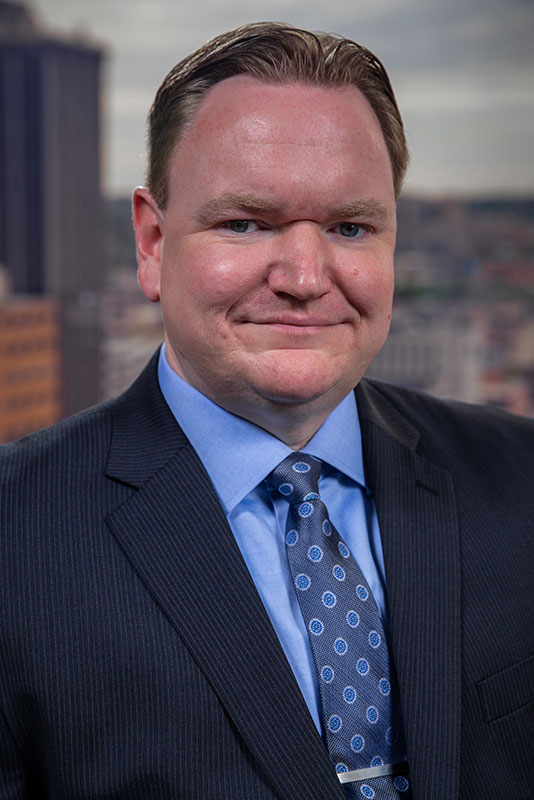 Email: rhollencamp@yandalaw.com
Position: Shareholder
Location: Dayton
Admission: Ohio, 2008, SD Ohio, 2008
Practices: Litigation, Debt Collection, Commercial Collection, Business Law & Disputes, Receiverships, Foreclosures, Executions & Attachments
Education
University of Dayton School of Law, J.D., 2008
University of Dayton, B.A., 2005
For more than 10 years, Rob Hollencamp has helped clients manage risk and establish, evaluate, secure, and enforce their rights in commercial contracts, real estate, and business disputes. Rob is a forth generation Hollencamp attorney in Dayton, Ohio. Much of Rob's practice involves representing creditors, institutional or otherwise, in troubled relationships and navigating the complex issues that arise when businesses struggle and fail, or parties simply refuse to pay sums owed. Rob takes pride in reducing paper (promissory notes, invoices, claims, and judgments) into money and discovering assets that can be executed upon to satisfy the obligation. For Rob, Litigation is a means to the collection end. He has extensive experience with mitigating risk in and out of court by working through and resolving forbearance arrangements, executions, attachments, real estate foreclosures, asset surrenders, receiverships, and liquidation sales. Rob also works with creditors that are subjected to receiverships, helping clients maximize their recovery in those situations.
In other areas, Rob prosecutes and defends breach of contract and business tort. He also represents contractors in disputes over change orders and extra work, satisfaction of liens, and other construction litigation issues. He handles issues arising from landlord tenant relationships, for landlords, as well as Home/Condominium Owners' Associations in a variety of matters including but not limited to the collection of dues. For every matter, he seeks the best possible outcome for the client according to the client's specific goals and objectives.
Clients appreciate Rob's willingness to truly understand them and their businesses and/or matters, and his ruthlessly practical approach. His scrutiny of their information, operations, finances, technologies and how they fit the larger picture is a necessary part of his in-depth preparation, but also a means to narrow the scope of legal issues and to streamline dispute resolution. He looks at clients' problems from a pragmatic, bottom-line perspective, always asking whether a claim or defense should be pursued, not if it can be pursued. Rob also applies his litigation experience to help clients identify and avoid problems before they occur, particularly by drafting and reviewing their contracts.
While some view collections as a niche practice area Rob views his practice in all areas as governed by a result orientated perspective that relies upon his collections foundation. Often, collections concerns aren't fully considered until default or after Judgment has been obtained which can expose more complex issues making recovery more expensive, less certain, and/or have utterly catastrophic consequences. For example, when parties are entering into business/transactional relationships most of the of the focus is typically placed on consummation of the transactional terms, Rob makes sure to account for the potential default reality and his clients' rights thereupon.